After seeing Peace at Birthdays in the week, you can read my interview
here
, I left the place ready to go home. But then, I noticed *that* beard: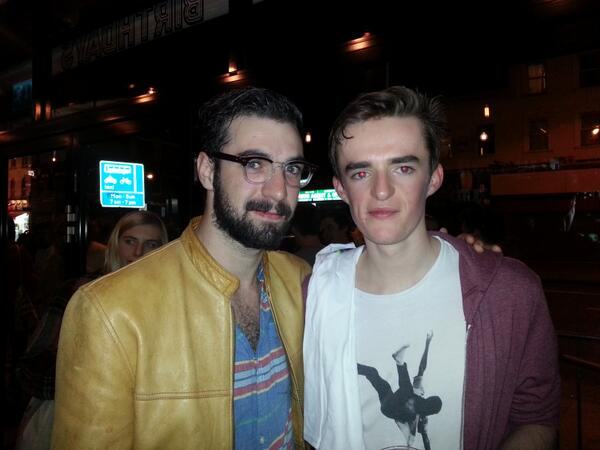 "But... I'm not from Peace!"
Kevin Baird
from Two Door Cinema Club! I grabbed my friends and I a beer, and waited for the best time to start chatting. After 20 minutes, I grabbed a photo and got talking. To my surprise, he let go something.
Me: "So are you guys working on any new material, anything soon?"
Kevin:"..."
Me: "Oh, you can't say!"
Kevin: "No. But if you ask me in 2 or 3 months, then yes. We're working on something, yes. A single."
So there you go: a brand new single. What do you want from it? A summer anthem or a progression from their previous work? Whatever it is I am sure it will be good - and I very much look forward to it.